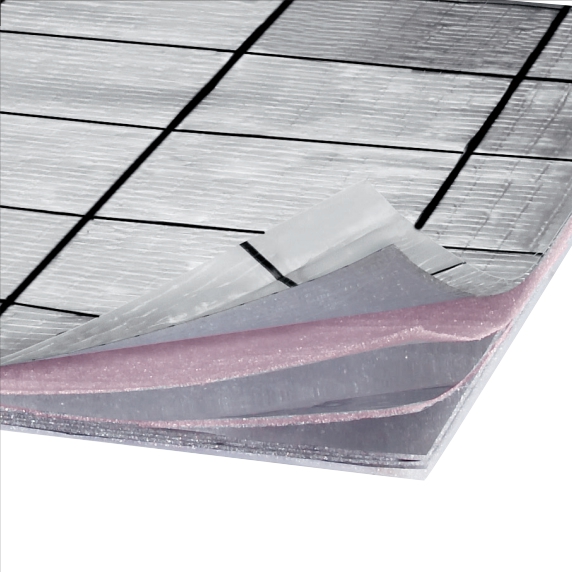 TRISO-SOLS uniformly reflects the heat from hot-water underfloor heating systems back up into the room. It also eliminates thermal bridging at the floor perimeter. 
Benefits
Quick and easy installation - can be cut with scissors
Reflects heat uniformly back up into the room
Eliminates thermal bridging at floor perimeter
Ideal for refurbishment
Minimal space required: +/- 7mm in thickness
Clean and free from irritant fibres
Durable
Light and easy to transport
TRISO-SOLS can also be used below the screed of a standard floor. Additionally, the polythene film with grid markings facilitates laying of heating pipes. 

documentation