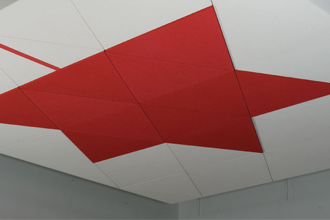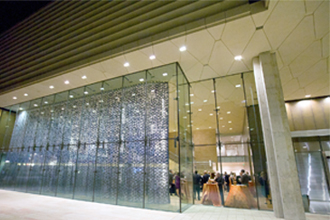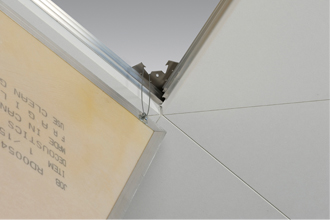 Decoustics Ceilencio is an integrated acoustical panel ceiling suspension system, designed for soundproofing ceilings to reduce noise in a room. This complete system is 100% downwardly accessible and can be tailored to compliment existing designs.
Benefits:
Custom design for each project to facilitate individual designs
Custom butterfly clips designed unique to each project
Easy installation
100% downwardly accessible
Multiple Decoustics finishes can be specified into the Ceilencio grid system
Each suspension system is custom designed, engineered and manufactured to meet the requirements of individual projects. All Decoustics panels are custom fabricated, and are offered in a variety of types, sizes, shapes, vaults, thicknesses, and finishes. The ceiling may be accessed via the torsion spring mechanism that allows individual panels to be "hinged", permitting access to mechanical and electrical services. The grid is suspended using hanger wires, rods, and similar suspension components. 

documentation