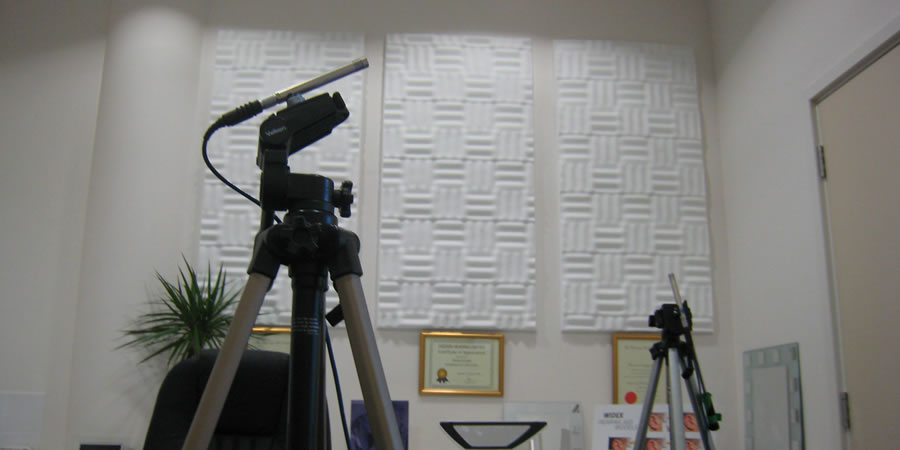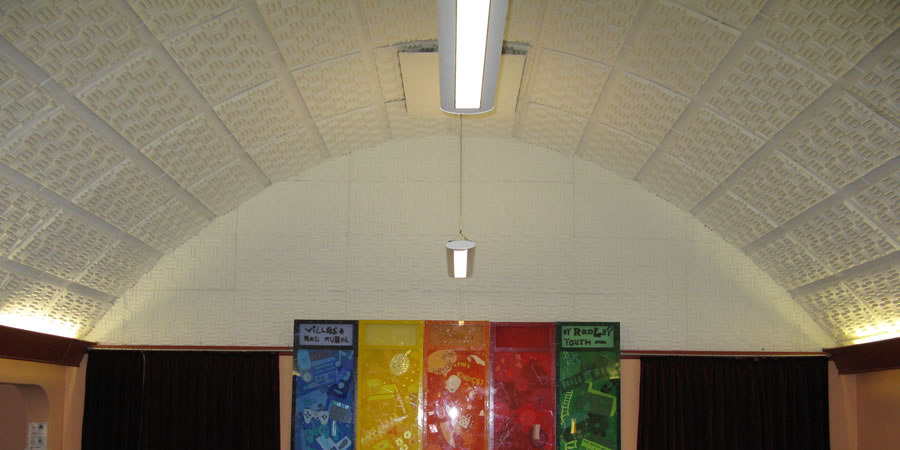 Foamsorba are extremely lightweight sound-absorbing foam tiles, with virtually no weight, are simple to fix, fibre and CFC free, and have excellent fire ratings. 
Benefits
Virtually no weight - Foamsorba tiles have a density of approximately 11kg/m³
Suitable for installing into existing buildings without substantially increasing load on the structure
May be redecorated by spraying a fine mist coat of suitable paint
Foamsorba melamine foam meets the requirements of Class 1 of BS476 and also Class 0 of BS476. Class 0 is the optimum performance required by the Building Regulations Approved Document B. When exposted to intense heat levels, it does not start to drip, and produces no after glow
Foamsorba panels are used with great success in applications such as television studios, offices, community and multi-purpose halls, cinemas, classrooms, hallways, music rooms, and shooting ranges. They are designed to be glued onto existing or new ceilings, and high level wall surfaces. 

documentation